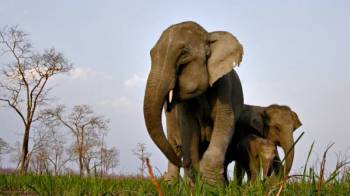 Do you love to travel? Did you ever visit North-East India? No? Get set go this summer to be enchanted by this part of the country. Make a tour of Shillong to experience a fantastic vacation of your life. Apart from disclosing its panoramic landscapes in the soothing atmosphere, Shillong makes a perfect destination for all the tourists of this country and abroad. Do you really want to spend some quality time with your loved ones apart from the daily hustle bustle? Get a superb opportunity to backpack through the virgin woods of Shillong and do some exciting activities there to make your trip a memorable one for life.
Don't you have enough knowledge to plan a trip on your own? Are you scared of the security and safety of your family members? Don't worry at all. First of all, Shillong is a safe place for its tourists, and secondly, you can easily book 6 days Guwahati with Shillong tour by contacting any reputed travel agency of your town as they can take you safely through the splendid waterfalls, charming lakes, enthralling mountain tops, and many other places to explore on the lands of Shillong. You can enjoy visiting a lot of places in Shillong including Elephant falls, Shillong peak, Umiam Lake, etc. along with nearby Cherapunjee and Mawlynnong. But if you really want a peaceful vacation and spend some quality time together in the lap of nature then you can spend a couple of days in the 'Scotland of East'.
Are you an adventure seeker and not a leisure seeker? Don't worry! Shillong has a lot for you. This is one of marvelous creation of the world. You can enjoy trekking to the hills, join the cultural festivals, appreciate the musical events, and a lot more new things to explore here and thus this place should be among the top-most picks of every travel enthusiast.
How to reach Shillong from Guwahati:
• By Bus – you will get a lot of options for buses from Guwahati to reach Shillong. Both the government and the private operators run their bus services on this route.
• By Train – to reach Shillong, you need to board train to Guwahati as it is the nearest railway station, 100 km away from Shillong. You need to take a taxi there to reach your destination.
• By Air – Shillong has no airport; you need to board a flight to Guwhati. The airport is 125 Km away from Shillong. Though, you can also board a flight to Umroi airport which is nearest to Shillong, only 25 Km away from Shillong.
Guwahati to Shillong Route Guide:
By driving through the roads you need to cover 110 Km to reach Shillong from Guwahati. Since there is direct transportation for Shillong from the other parts of the country, driving through the roads is the best way to reach your destination. You need to travel through NH40 and the journey time is around 2 and a half hours.
You can visit Shillong during the summer (to get some cool), the winter (to enjoy really cool as it often gets snow), or the monsoon (if you want to enjoy the cool rain drops on the hills).